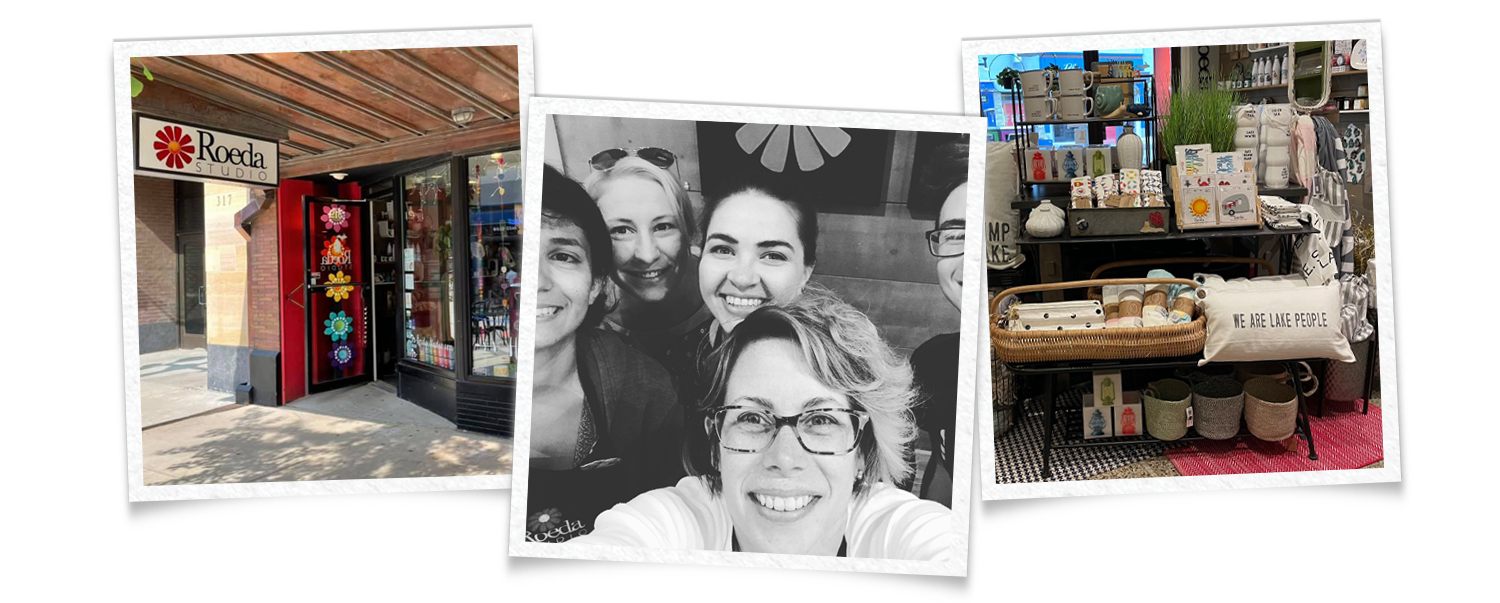 Our Ann Arbor Store lease ends in January 2022, and we've made the difficult decision not to renew. We love this vibrant college town, with its amazing summer art fair, exciting football season and festive downtown celebrations. We've been blessed with a great staff, a top-notch manager and many, many great customers. We will be here through the end of the year, and will savor this last season with you!
We set up the store 17 years ago, when my first born (Carol's second grandchild) slept in the backroom. It was 2004 and she was about 2 weeks old. Natalie is now a junior in high school, and my mom is mostly retired. In our effort to simplify, we've decided to close the Ann Arbor store at the end of the lease. We are still working on the timeline and details, so stay tuned via our regular emails, Facebook and Instagram, and this page on our website. Until then, you can expect the same great products and deals you've always known at Roeda. And once we finalize our closing plans and final sale, you'll be the first to know. In the meantime, we look forward to seeing you!
Of course, once the Ann Arbor location is gone, Roeda Studio will still be around! Our Grand Rapids Studio is up and running. In fact, after such a difficult 2020, the Grand Rapids Studio has been as busy as ever. We are still in the same warehouse house we've been designing and painting in since the late 90s, but we've added a cute Studio Store where you can find all our great products. You can also shop online or visit one of the great stores around the country now carrying our products.
So, thank you for 17 amazing years in Ann Arbor. It has been our privilege to be here and we will miss you! When we finalize our closing plans and final sale, we will announce them here and in our emails. In the meantime, we look forward to seeing you!

Carol Roeda & Amy Roeda Borst
Owner / CEO